Washtenaw Success by 6 Great Start Collaborative
Our Vision
Every child in Washtenaw County enters school ready to succeed.
Parent Cafes
Parenting can be hard, but you are not alone!
At Parent Cafés, we share information and ideas that help us take care of ourselves, raise strong children, and build strong relationships with our kids. Conversations are led by parents just like you and are free of judgement
Click here to sign up for a parent cafe
We have cafes in English and in Arabic.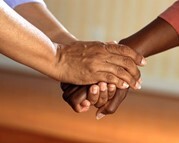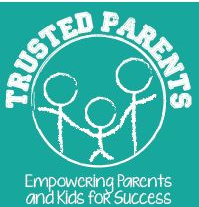 Trusted Parent Advisors are community change champions, working to empower families so their young children and school aged children are successful in school and life. Trusted Parents reduce barriers for families by supporting their involvement in education and/or basic need programs. In addition, Trusted Parents advocate directly with programs and systems to improve services for families.
Trusted Parents host parent cafes to create safe spaces to talk about the joys and challenges of parenting. For information about how to connect with Trusted Parents for parent cafes, parent engagement or information about resources, please fill out this form.
Racial Bias Among Preschool Teachers
"Why are black preschoolers in America more than three times as likely to be suspended than their white classmates?" Perhaps because teachers are more likely to expect young black children -- especially young black boys -- to misbehave, according to a Yale study. Read more in this Washington Post article.
Great Start Parent Coalition Meetings
Great Start Parent Coalition Meetings
For updates on new events and meetings, please visit our Facebook page.
The Washtenaw Success by 6 Great Start Parent Coalition holds several free workshops for parents of infants and toddlers throughout the year. Here are some of our past workshops:
Positive and Effective Discipline workshop
Pinterest and DIY take-home schedules for children
Transitions with Toddlers and Preschoolers
Summer Literacy Ideas for Kids
How to Boost Your Child's Self Esteem
Budgeting and Saving for College
Meal Planning Tips for Picky Eaters
Music and Early Childhood Brain Development
Supporting Speech and Language Development at Home
ADA & Accessibility
Our School Strives To Ensure Our Website Is Accessible To All Our Visitors
Washtenaw ISD is committed to providing a website that is fully accessible and we are currently in the process of developing a new website to better meet the needs of our customers. Our new website will include improvements to ADA compliance and accessibility, and during this transition, we remain committed to maintaining our existing website's accessibility and usability.
Non Discrimination
It is the policy and commitment of the Washtenaw Intermediate School District not to discriminate on the basis of race, color, religion, national origin, sex, disability, age, height, weight, familial status, marital status, genetic information, sexual orientation or any legally protected characteristic, in its educational programs, activities, admissions, or employment policies in accordance with Title IX of the 1972 Educational Amendments, executive order 11246 as amended, Section 504 of the Rehabilitation Act of 1973 and all other pertinent state and Federal regulations.
Non Discrimination Information
ADA and Title IX Coordinator
ADA and Title IX Coordinator
Brian Marcel
Associate Superintendent
1819 S. Wagner Road
Ann Arbor, MI 48103
(734) 994-8100 ext. 1402
Cassandra Harmon-Higgins
Executive Director, HR & Legal Services
1819 S. Wagner Road
Ann Arbor, MI 48103
(734) 994-8100 ext. 1311