Great Start Parent Coalition
What is the Washtenaw great start parent coalition?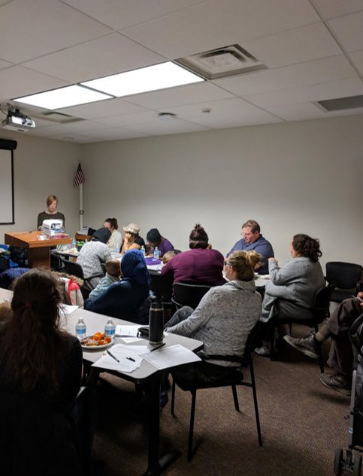 The mission of the Washtenaw Great Start Parent Coalition is to engage and empower parents through education around early childhood development, community resources and advocacy opportunities on behalf of all families in Washtenaw County.
We do this in four key ways:
Support each other in our journeys as parents
Educate parents about growth and development from birth to school age
Offer our experiences and voices so that the leaders of our community know what parents truly need
Talk with legislators about the programs and services parents and children need to be successful
Who are the members of the Washtenaw GSPC?
We are a supportive network of parents who:
Help each other on our parenting journeys
Organize and attend community events to share information on the importance of early childhood programs
Know that our voices matter when it comes to supporting our community's youngest members
Work with other community leaders to develop a system of services to meet the needs of infants, young children, and their parents
What does the Washtenaw GSPC do?
We have reached out to our parent community to make sure parents are aware of all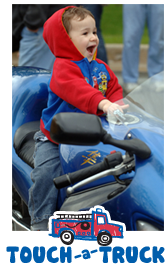 of the great programs and services that are available to help them in the toughest job in the world – parenting well!
A small sample of the activities we are involved in…
Touch-a-Truck – an enormous community service fair with over 30 trucks for children to explore and just as many agencies for parents to learn about. Held at Ypsilanti Community High School in May, Touch-a-Truck introduces parents to many local services including preschools, playgroups, and other organizations
Pre School Expo – a community fair of local preschool programs that explain their different programs, enrollment procedures and available financial support.
Monthly Parent Meetings – a monthly meeting in which we choose a topic and gather to share our experiences. Professional speakers and presenters are often brought in to help us in our understanding of early childhood development.
How can you help? Glad you asked!
For updates on new events and meetings, please visit our Facebook page.
ADA & Accessibility
Our School Strives To Ensure Our Website Is Accessible To All Our Visitors
Washtenaw ISD is committed to providing a website that is fully accessible and we are currently in the process of developing a new website to better meet the needs of our customers. Our new website will include improvements to ADA compliance and accessibility, and during this transition, we remain committed to maintaining our existing website's accessibility and usability.
Non Discrimination
It is the policy and commitment of the Washtenaw Intermediate School District not to discriminate on the basis of race, color, religion, national origin, sex, disability, age, height, weight, familial status, marital status, genetic information, sexual orientation or any legally protected characteristic, in its educational programs, activities, admissions, or employment policies in accordance with Title IX of the 1972 Educational Amendments, executive order 11246 as amended, Section 504 of the Rehabilitation Act of 1973 and all other pertinent state and Federal regulations.
Non Discrimination Information
ADA and Title IX Coordinator
ADA and Title IX Coordinator
Brian Marcel
Associate Superintendent
1819 S. Wagner Road
Ann Arbor, MI 48103
(734) 994-8100 ext. 1402
Cassandra Harmon-Higgins
Executive Director, HR & Legal Services
1819 S. Wagner Road
Ann Arbor, MI 48103
(734) 994-8100 ext. 1311